FOR IMMEDIATE RELEASE
For media inquiries contact Bill Zachary (917) 733-3038

Dan Rivers Releases The W Ketchup Song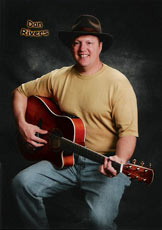 Eagle Bridge, NY — November 11, 2004 — W Ketchup today announced that singer-songwriter Dan Rivers has recorded The W Ketchup Song.
Dan Rivers has been writing songs and entertaining since the age of ten. To date he has written more than 350 songs, recorded several albums & continues to perform his special brand of live acoustic guitar music throughout the state of Ohio and beyond.
Dan was impressed with the concept of W Ketchup™, and especially with the Freedom Alliance Scholarship Fund, which receives a portion of every bottle of W sold. Dan served in the U.S.M.C. for a period of ten years, and the knowledge that the founders of W Ketchup give to the children of our fallen heroes is what motivated him to write The W Ketchup Song.
One Flag, One Heart, One Nation
Dan has also released his most-requested live song, One Flag, One Heart, One Nation, and hopes that the song "will give people some much-needed solace with the tough fighting and sacrifices the U.S. Marines are undergoing in Iraq."
Founded in 2004, W Ketchup™ is a private company that makes ketchup in America solely from ingredients grown in the USA. For more information visit www.wketchup.com or contact 1-866-WKETCHUP.